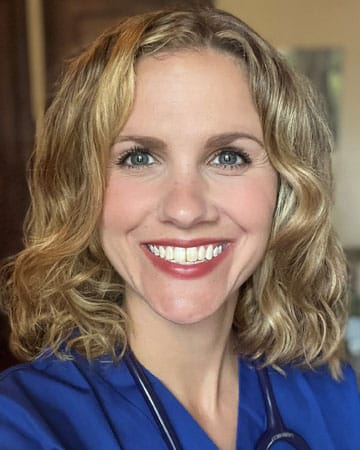 Associate Veterinarian, DVM
Dr. Laura Mills is an Associate Veterinarian with Fox Creek Veterinary Hospital in Manchester. Dr. Mills attended the University of Illinois College of Veterinary Medicine where she received her Doctor of Veterinary Medicine in 2010. She has worked for the past 12 years as an emergency veterinarian at a local St. Louis ER clinic. Dr. Mills has a professional interest in emergency, urgent, and critical care animal medicine.
Dr. Mills grew up in central Illinois but has lived in St. Louis for the past 12 years. She resides here with her husband, two children, a lab mix named Allie, and a tabby cat named Fat Charles. She is thrilled to be joining the Fox Creek Veterinary Team!